Mission Workshop Reintroduce the Ocho
Premium All-Purpose Board Short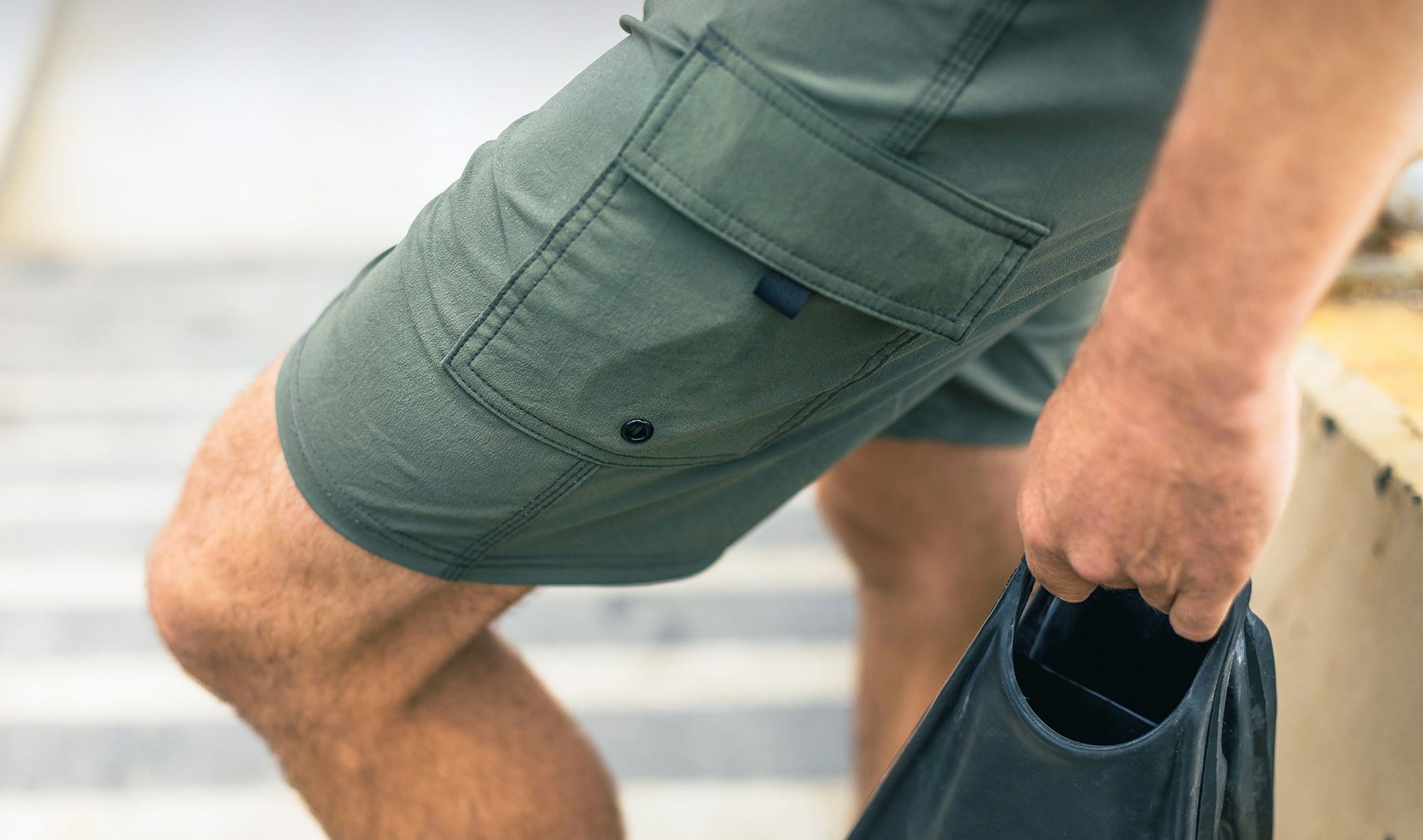 The Ocho, Mission Workshop's fastest-selling short, is back in stock in three colors and two lengths. Proudly sewn in New York City, the Ocho takes its inspiration from the iconic lifeguard short used since the 1960s by lifeguards from Montauk to Malibu.
The Ocho is available in our original 17" length with a 6.5" inseam that harkens back to the golden age of boardshorts and a longer 19" outseam with an 8.5" inseam that is more in line with the modern board short.
For the fabric, Mission Workshop turned once again to Tweave 518C. The American-made, mil-spec fabric has 4-way stretch, water repellency, and dries quickly after a swim. The fit is classic MW with triple stitched seams, a drawstring closure, two secure cargo pockets, and an interior key cord. The pockets are sized to hold an iPhone snugly so that it stays in place when you're on the move.
MSRP: $108
Tweave 518C Fabric
Available in Green and Black
17" and 19" inseam options are available
Mission Workshop Affiliate Partners: Avantlink / Skimlinks / Viglink